Intel® Xeon® W Processors
Engineered For Your Enterprise
GIGABYTE brings Intel's Skylake architecture to the SOHO segment with a new offering: the 'Basin Falls' single-socket platform for workstations. This new build offers a wealth of I/O options, including multiple PCIe lanes to support graphics, and other add-on card options, as well as direct SATA and USB ports.
GIGABYTE's precision engineering enables you to fulfil your workstation workload needs with ease.
CPU Key Features
Computeup to 18 cores
Memory4 channels
I/O48 PCIe 3.0 lanes (+ 16 from PCH)
StorageSATA and PCIe HDD options
Intel's Skylake-W (Basin Falls) platform brings increases in compute, I/O and memory compared to the previous generation. This functionality, with multiple USB and SATA connections from the chipset, allows for:
I/O Options
20% more PCIe lanes gen-on-gen
Extra 16 PCIe lanes from the PCH
Supports USB and SATA connectors
Memory
11% more bandwidth vs. previous generation
4 channels – maximum 2666MT/s at 1DPC or 2DPC
Compute
1S: up to 18 cores; Intel HS Hyper-threading; per core power management
W281-G40 Block Diagram
W281-G40 Product Overview
Dense Storage/USB Design
GIGABYTE's engineers have maximized the storage and external connection scope of this board with 10 SATA ports and 8 USB ports.
SATA Ports
8x SATA from the chipset
2x 'GSATA' via the onboard Marvell 9172 SATA controller (from PCIe)
USB Sockets
8x USB 3.0
2x USB 3.1 – one Type 'A' and one Type 'C'
U.2 Connectors
Mini-SAS HD type
PCIe Gen3 x4 (NVMe) connection offering 32Gb/s for high-speed boot
Add-On Modules
Supports NGFF-2242/2260/2280/22110 cards
Onboard M.2
GIGABYTE's MW51-HP0 platforms are designed to support on-board 'M.2' storage devices for time-sensitive operations and leaves room on the standard storage for compute tasks.
Delivering up to 32 Gb/s data transfer speeds through a PCIe connection, M.2 offers users considerably faster storage performance than current mSATA devices.
Compliant with four different M.2 form factors.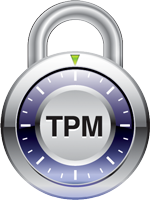 TPM 2.0 Header
GIGABYTE's MW51-HP0 platform is designed to support Trusted Platform Modules (TPM – discrete cryptographic on-board processors).
(*Available from GIGABYTE as P/N: 9CTM000NR-00)
VROC Module
VROC Module Supplied For PCIe RAID Management
Carefully Selected Components
GIGABYTE's passive components are meticulously selected to guarantee a super stable operating environment and allow the processors and the memory to deliver their maximum performance. With some of the longest service lifetimes in the industry, our server motherboards build on 30 years' company-wide experience in motherboard design to attain the highest reliability levels.
Environmental Compliance
GIGABYTE maintains its commitment to green products, and adheres to the latest RoHS regulations (in effect July 2017).
VMware Technology Alliance Partner
Recognized as an Advanced Partner in VMware's Technology Alliance Partner (TAP) program enables GIGABYTE to rapidly develop and certify joint solutions or go-to-market products that leverage VMware virtualization and cloud solutions, enabling our customers to modernize their data centers and implement IT infrastructure and application services with speed, agility, and cost optimization.
Enquire with your GIGABYTE sales representative for more information about combining or integrating this server product with VMware solutions.